The former FA chief has criticized the current administration for the way it handled numerous matters, including the Ingwe K'Ogalo fiasco
Former Kenya Football Association president Sam Nymaweya has unveiled a strategy that will drive change against Nick Mwendwa's government.
It came after the National Executive Council and Mwendwa announced a combined fine of Ksh 10 million against Gor Mahia and AFC Leopards Chairs Ambrose Rachier and Dan Shikanda for skipping a game in the Premier League.
Comedy of mistakes
"FKF has treated Kenyans and major players in football with a comedy of mistakes and theatrics, courtesy of a sophomaniac leadership suffering from a delusional 'super-intelligence'," Nyamweya said in a statement from gate.
"We, the football stakeholders, will form a constituent assembly of football stakeholders to promote and bring about a regime change at the FKF.
"Theatrics and antics, peppered with haughty arrogance, have been the trademark of the FKF leadership since February 2016.
"The events of August 1, 2021 and the alleged sanctions imposed on Gor Mahia and AFC Leopards and its officials broke the proverbial camelback and we, the football players, are no longer at ease, the center can no longer hold and things have fallen. " a part.
"Gor Mahia and AFC Leopards are not just football teams, they are the pillars of Kenyan football and institutions themselves."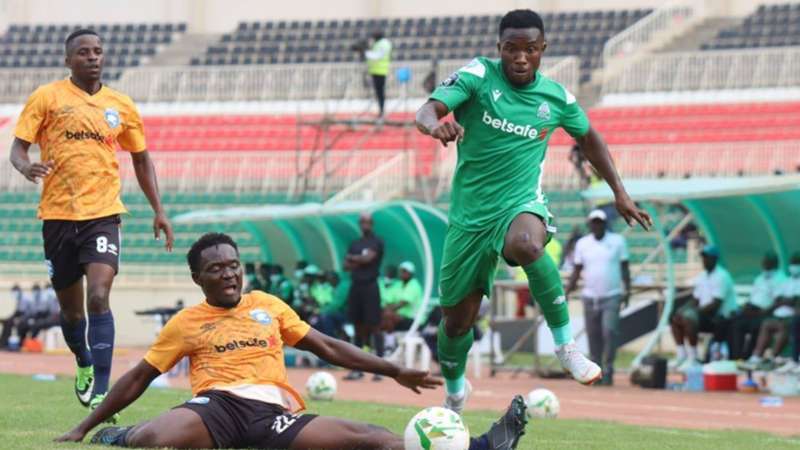 Nyamweya, who was not eligible to challenge Mwendwa in the last FKF presidential election, urged the current government to respect the senior teams and stop angering their fan base.
"When a breakaway football administration, led by a newly formed wannabe, tries to fight the two clubs that attract Kenyan football, we, the main players in football, have to stand up and stop it," he added.
"We, the main players in football, hereby draw the attention of FKF, Nick Mwendwa and his cronies to this and demand it.
"Nick Mwendwa and his cronies at FKF stop pissing off Gor Mahia Football Club, AFC Leopards SC and their supporters, fans and officials.
"Nick Mwendwa and his cronies will lift all alleged disciplinary action against Gor Mahia FC and AFC Leopards SC and their leadership within 72 hours of the date of this press conference.
"That the FKF Premier League 2020-2021 will be discontinued immediately and that the results of all games played so far will be checked by an independent company."
The former FA boss also went into match-fixing after the FKF suspended five referees who were allegedly involved in the vice.
"All accomplices and perpetrators of match-fixing and / or match-fixing will be suspended immediately, including the FKF officials and employees involved," he continued.
"Director of Criminal Investigations DCI and EACC, arrested and prosecuted Mwendwa for fraud and obtaining taxpayers' money under false pretenses totaling Ksh 11 million according to the Auditor General's report for 2019-2020.
"The Criminal Investigation Directorate and EACC are arresting and prosecuting Mwendwa, FKF NEC members and FKF employees for failing to report the Ksh 57 million taxpayers' money as contained in the Auditor General Report for 2019/2020."