Brentwood, Great Britain – In a cruiserweight grudge match, Chris Billam-Smith (13-1, 10 KOs) for the EBU, British and Commonwealth titles won a highly competitive twelve-round split decision over Tommy McCarthy (18- 3, 9 KOs). ).
The scores were 115-114 for McCarthy, 115-114 for Billam-Smith, and 116-112 for Billam-Smith.
Lots of jabbing and wrestling at the start of the first round. Billam-Smith landed only a few left hands, but also missed a few wild ones. McCarthy did most of the clinching and wrestling matches, but he really roused Billam-Smith with a big counterattack as the round came to an end. He couldn't follow him as Smith shot back with many blows.
Billam-Smith did the better job in the second. Both had moments of success with heavy blows at the beginning of the third. Billam-Smith dug into the corpse well and put a lot of pressure on McCarthy. A cautious start for the two in the fourth. Billam-Smith stabbed the body well. McCarthy agreed with Billam-Smith whether he would come in.
At the beginning of the fifth, Billam-Smith really worked hard. He dumped McCarthy's head and body with big blows. McCarthy was shocked. He didn't seem seriously hurt and tried to clear his mind. In the sixth, McCarthy did a lot better when he returned to his boxing. There was a cut around McCarthy's right eye.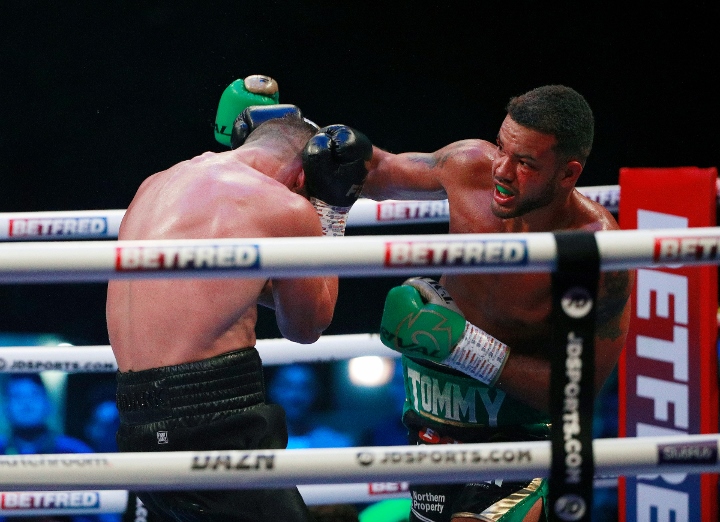 It was a give and take in the seventh. McCarthy's cut got worse and worse. Both boxers looked a bit tired when the eight started. Smith would rattle McCarthy with a combination of big punches. McCarthy recovered and would come back with his own blows. A close ninth. Both looked exhausted.
On the tenth, Billam-Smith seemed the fresher of the two and had the advantage of speed. McCarthy boxed well in the eleventh, taking advantage of movement. During the twelfth, McCarthy appeared to be the fresher man and ended up doing better on the swap.