Venue:
Cape Town Stadium
Date:
Saturday 7th August
Kicking off:
17:00 CEST
Cover:
Follow live text commentary on the BBC Sport website and app.
It took a while, but Welsh hooker Ken Owens will finally start his first British and Irish Lions test on Saturday in the series game against South Africa.
Owens is on his second tour and has completed four international Lions games from the bench after playing second fiddle to English duo Jamie George and Luke Cowan-Dickie.
After 82 international matches for Wales, including three World Cups, two Grand Slams and four six-nation titles, the 34-year-old Skipper of the Scarlets will finally wear a coveted Lions jersey with the number two.
"It's my first start and I'm very proud of it and a test series decision against the world champion is one of the biggest games of my career," said Owens.
"The start is a slightly different role, but the basics of the game are the same. The way in which we would like to start this test match is very similar to the later effect on the team.
"It's about being specific, bringing that energy in early and making sure the standard is in a good place to give us the opportunity to do what we want to do."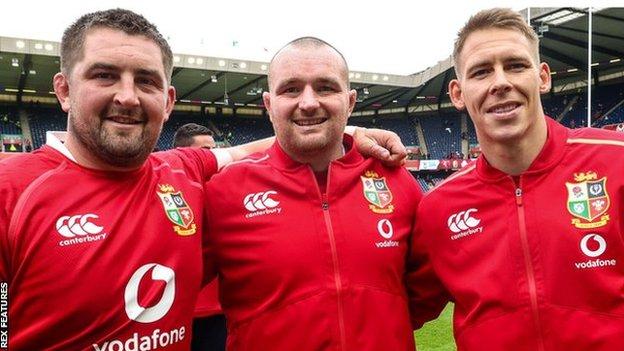 Owens will be in the front row alongside Scarlets team-mate Wyn Jones, who was set to make his Lions Test debut in the first game before a shoulder injury excluded him from the first two games.
"I was very proud that Wyn got the call in the first place and was devastated a few days later when he was disfellowshipped," said Owens.
"I'm glad he managed to get back into shape and get the starting shirt. He's been great for Scarlets and Wales over the past few years and it's great to have the opportunity to play for the Lions."
Owens knows, however, that trying to at least catch up with the strong Springboks crush, along with Ireland prop Tadhg Furlong, presents his challenges for the new-looking Lions trio.
"We know the challenge they bring, they are proud of that and we are proud of that," said Owens.
"The standard was pretty good the week before, we didn't get some things right last week so we know there are fixes.
"Me and Wyn are going to start freshening things up. It will be a big challenge for us, but we are confident we can."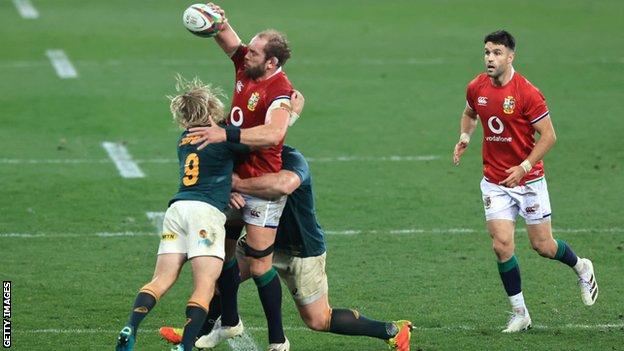 The last two Lions series came to a decision that saw tourists convincingly beating Australia eight years ago when Alun Wyn Jones was captain for the Sydney success and Warren Gatland was head coach.
"Alun Wyn and Warren were there and did it, they saw it all," added Owens.
"To have them on site and their experience is huge. It rubs off on everyone as we prepared and everyone committed this week. That was directed by Warren and Alun Wyn.
"Warren is very calm, he knows how to get the best out of the players, whether it's a little chat here or there.
"He's been at his best this week in that regard. You can feel the confidence and experience he brings with him attending team meetings and the way he speaks."
Owens was heavily involved in the series decision against New Zealand four years ago. He became embroiled in a late-stage controversial incident that saw the All Blacks face a scrum rather than a penalty after the Welsh hooker was sidelined.
The game ended in a draw and the series was a draw. That matched series scenario will be the same again this weekend with no plans for an extension, although Gatland is hinting this week that it might be something that is being looked into.
"It was strange, right at the end of the game against New Zealand, that everyone didn't really know what was happening, but it was the rules," said Owens.
"We haven't spoken of a draw this week. We are focused on the win."
Despite the The dominance of the springbok last weekend When they level the series, Owens insists that success is possible for the Lions.
"The trust is still there and we know and trust our processes and what we want to achieve," said Owens.
"We're here for a big decision and we're well positioned. We know the challenge from South Africa because they're in the same position, so it's all a good sign of a great final."